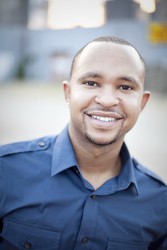 AG Ford, the illustrator of best-selling children's literature, will discuss his work, the process of making picture book art, and becoming an illustrator during two free Springfield events.
Thursday, March 28, 2019:
2p.m. – 3p.m. followed by a book signing in the Missouri State University, Meyer Library, auditorium 101
7:p.m. – 8:00pm followed by a book signing in the Library Center (4653 S. Campbell Avenue)
Books will be available for purchase at the events.
The art of AG Ford has appeared in over 30 books published for children, including "My Daddy, Dr. Martin Luther King, Jr." and "Malcolm Little: The Boy Who Would Grow Up To Become Malcolm X," both featured titles in the traveling exhibit Telling a People's Story: African American Children's Illustrated Literature that is being shown in Springfield.