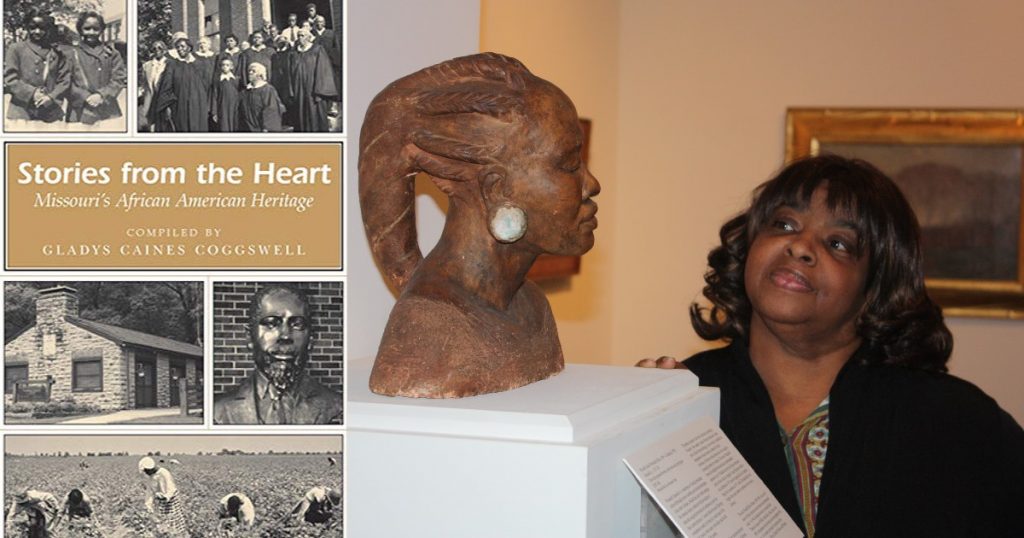 Celebrate Black History Month with the Springfield African American Read-In as we welcome and host the award-winning storyteller Gladys Caines Coggswell. Ms. Coggswell is recipient of the Distinguished Achievement Award by the Missouri Humanities Council and author of the book Stories from the Heart: Missouri's African American Heritage.
Feast of Stories
Friday, February 28, 2020
7:00 p.m. to 8:00 p.m
Ms. Coggswell will tell entertaining stories for all ages.
Free and open to the public.
Library Station in the Santa Fe Room
2535 N. Kansas Expressway, Springfield, Missouri 65803 (map)
---
Saturday, February 29, 2020
9:00 a.m. to 12:00 p.m.
Ms. Coggswell, assisted by her apprentice, Angela Williams, will lead an interactive storytelling and sharing workshop titled "Developing and Telling Family Stories."
Free and appropriate for professional or amateur storytellers and young adults. A continental breakfast will be provided.
Springfield Art Museum
1111 E. Brookside, Springfield Missouri 65807 (map)
Sponsorship
Feast of Stories is made possible through a 2020 Missouri Humanities Council grant awarded to the Springfield African American Read-In (AARI). The Springfield AARI is a collaborative partnership of five organizations: Springfield-Greene County Libraries, the Missouri State University Libraries, Drury University, Springfield Public Schools, and the Springfield Chapter of the NAACP. Generous support for the 2020 events was also received from the Springfield Art Museum. The Springfield AARI wishes to thank all our supporters.